built-in solution
eCommerce
Increase eCommerce sales and engagement
Shoppers try products at home in real size and buy in confidence through augmented reality, directly from the eCommerce websites of retailers. Retailers and brands take online sales to a whole new level without worrying about 3D content scalability or AR developments.
Start For Free
Powering over 50,000 monthly AR & 3D product views on major eCommerce platforms.

Thanks to Augment we launched an AR feature in the Fnac eCommerce app in a matter of days, with fresh content from top brands.
François Ozanne
Web & Mobile Director
+200%
time spent on the eCommerce platform
+20 to +85%
in sales conversion, depending on product category
Magnify your products in Web 3D
3D Viewer is the perfect complement to AR, allowing shoppers to view products from any angle directly from a website or mobile app product details page.
Embedded viewer
Install our 3D viewer in less than one hour on your website and mobile apps.
Dimensions
Display dimensions directly on the 3D product.
Get your AR-ready 3D products fast and at an unbeatable price
Turn any assets you have into a 3D model in a record time by taking advantage of our 3D designer community.
From 2D to 3D
The 3D Factory can create a lifelike 3D model based on your product photos. Two or three pictures are usually enough to create a model.
Batch produce hundreds of models at the time
Upload a list of products you need with the required information and launch your production instantly.
Validate your model in a 3D Viewer
Access our interface to validate the work done in one click. Once validated, the model appears in your 3D Vault.
Work with your own artists
If you already have 3D designer, use the 3D Factory as a way to smoothen your production process.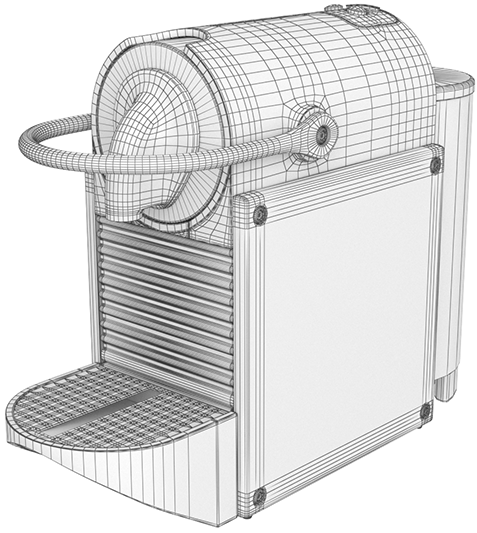 Powered by 3D Factory
They increase online sales with Augment
Cdiscount
Leading French eMerchant Cdiscount boosted online sales by up to +85% with Augment.
Microsoft
Microsoft got its whole range of hardware products available in AR & 3D across retailers in Europe and North America in less than a month.
Lego
Lego provides a fun, engaging and more efficient experience for kids and their parents through Augment.